Green spaces: a key ingredient to positive mental health
It is a great time to make the most of the beauty and wonder of WA's spectacular natural areas and the health benefits spending time in nature offers. Visit our #springintoparks calendar to see the events and activities happening near you and get outdoors this spring.
Whether it's a quick stroll through your local park or going for a dip in the ocean, a growing amount of research suggests spending time in nature has a restorative effect on our body and mind.
The colour green has always been closely connected to mental health – it is the colour used for mental health awareness, representing hope, strength and support, and it is the shade which evokes the spirit of the great outdoors: natural, lush environments which are an important element of health and wellbeing.
Immerse yourself in green space for better health
Spending time in green space or bringing nature into your everyday life can benefit both your mental and physical wellbeing. Nature can heal, soothe, restore and elevate your mood while reducing cognitive fatigue and feelings of anxiousness. Exposure to nature can reduce anger, fear, and stress, and increase feelings of calm and balance. It not only improves psychological wellbeing, meaningfulness and vitality, it contributes to your physical wellbeing, reducing blood pressure, heart rate, muscle tension, and the production of stress hormones.
Overcoming barriers to connecting with nature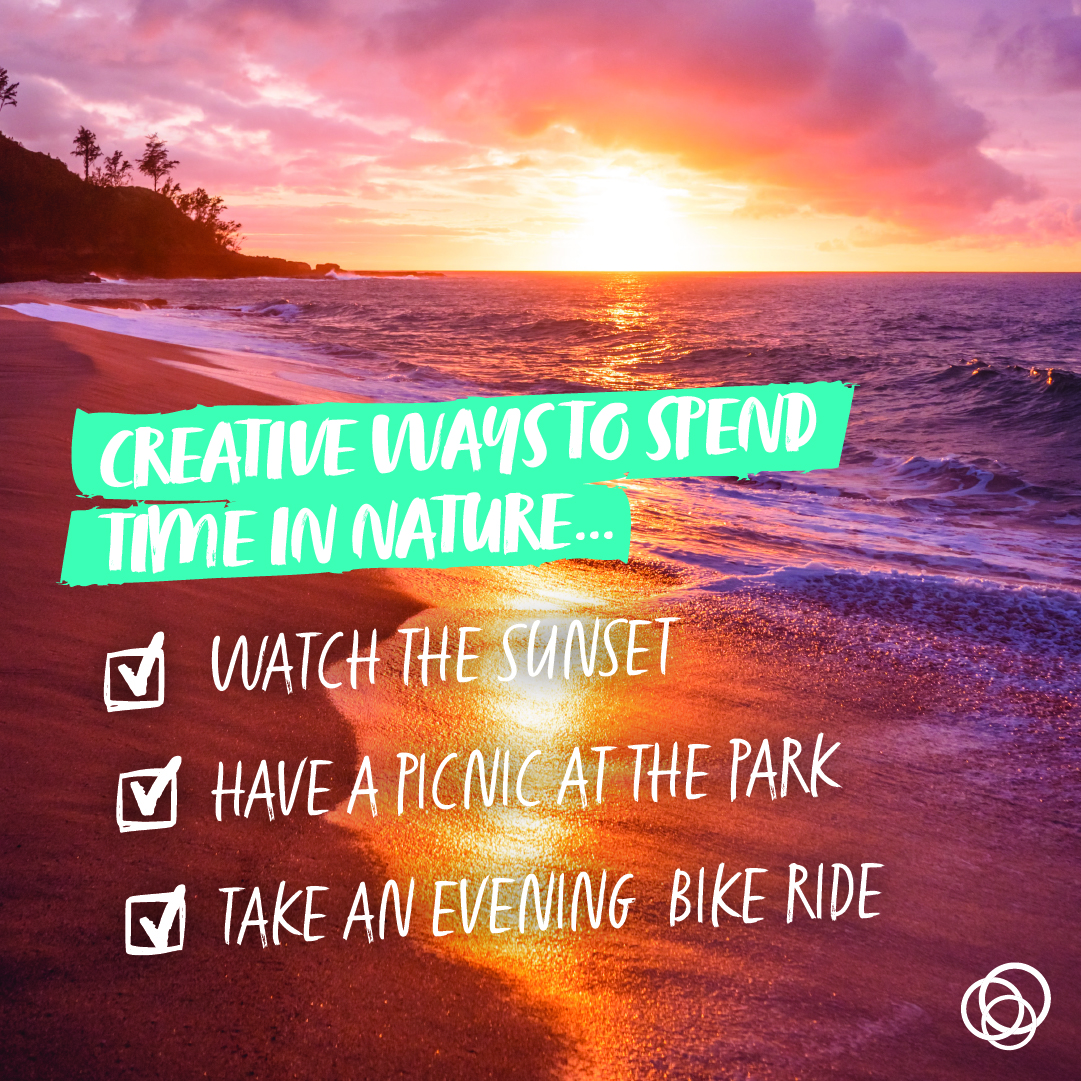 Some of us may face challenges that can stop us connecting with nature. If you're experiencing mental health barriers, here are some tips and suggestions for you to consider:
Try spending just five minutes paying attention to nature in your everyday life. Even small amounts of time can give your wellbeing a boost.
Do things you find relaxing
Sit under a tree, take a walk in the sunshine or do mindfulness or art activities in natural surroundings. Check out our range of mindfulness resources here.
If you feel anxious in new places or social situations, you could ask a trusted friend, parent or adult to go with you.
If going outside isn't possible or feels difficult, you could explore ways of bringing nature indoors. Research has shown that interacting with and caring for house plants can reduce stress. 
Check the weather forecast and think about any equipment you might find useful, like water, warm or waterproof clothing or sun protection.
This article was created by the team at Youth Focus. Youth Focus is a leading not-for-profit organisation that delivers innovative and accessible mental health services and programs across Western Australia to help at-risk young people aged 12 to 25 lead full and healthy lives. If you, or a young person you know needs mental health support, please get connect with us via (08) 6266 4333 or at www.youthfocus.com.au